Sustainable Lithium Mining: The Technology Behind Improving Yields and Reducing Waste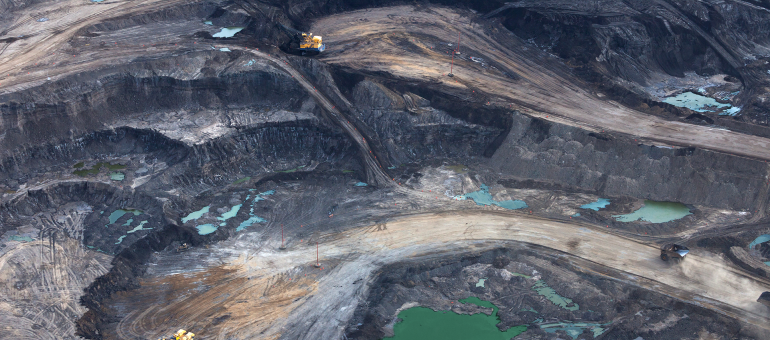 The rapid rise of electric vehicles (EV) worldwide promises many benefits for the environment and the economy. Since 2016, EV growth has been at least 30% year-over-year, and the Biden Administration wants to further accelerate that. In August, President Biden set a goal to have EVs account for half of all new car sales in the U.S. by 2030. Though the goal is ambitious, it's achievable, but only if there is enough lithium supply to manufacture the lithium-ion batteries that power EVs.
But while EVs are currently driving most of the lithium story, they're not the only contributor to the increasing demand for lithium. There are over 70 types of products where lithium is a major component. From mobile devices to medications to heat-resistant ceramics and glass, lithium plays an essential role in improving the world around us.
Overall, global demand for lithium is expected to increase nearly 500% of 2018 levels by 2050. Demand for EVs and stationary storage alone is projected to increase the size of the lithium battery market five- to ten-fold by 2030. This explosive growth in projected demand has created urgency for U.S. leaders to increase domestic production of lithium.
Right now, most of the lithium used in the U.S. is imported from South America, Australia, or China. However, there is potential to change this as the U.S. holds about 10% of the world's lithium reserves.
Increasing domestic lithium production would not only provide new job creation opportunities, but it would also decrease the U.S.'s dependence on other countries for lithium supply, a mineral crucial to creating a more sustainable future.
In June, the U.S. Department of Energy (DOE) announced funding to strengthen the nation's domestic lithium battery supply chain, and in turn, support "long-term U.S. economic competitiveness and equitable job creation, enables decarbonization, advances social justice, and meets national security requirements."
As the U.S. looks to onshore more lithium production, its sustainability and efficiency will take centerstage. In a follow up announcement that same month, acting DOE Assistant Secretary Kelly Speakes-Backman specifically called out the need to prioritize "sustainable mining and processing" practices.
Cleaning up the lithium supply chain
Both the public and private sectors are making big commitments to clean up the lithium supply chain and enabling sustainable, scalable, and profitable approaches to lithium mining.
Conventional lithium mining processes are slow, inefficient, and often chemically intensive, only resulting in the extraction of approximately 50% of the available lithium from the mine. Additionally, many of the proposed mining sites in the U.S. are located in already water stressed regions, such as Nevada, California, Oregon, and more.
Fortunately, better technology methods are being developed that will significantly increase the efficiency and effectiveness of lithium extraction and processing.
One of those methods is Direct lithium extraction (DLE), which is very fast and has a much smaller operational footprint. DLE extracts lithium from underground brine and uses technologies like nanofiltration or ion-exchange resins to aide in the efficient processing of the DLE lithium-containing eluant. The efficiency of this method and others in development offers many countries, including the U.S., a pathway toward a much more sustainable and economical lithium supply. 
The growth of the global lithium industry is vital to building a more sustainable future, and we recognize that. SUEZ – Water Technologies & Solutions (WTS) is engaged in the development of new technologies and methods designed to overhaul lithium mining's conventional wasteful approach and streamline it for a higher yield and a more environmentally friendly process. Having access to a wide range of in-house process technologies enables mining operations to optimize their entire flowsheet and achieve the lowest possible project costs.
As global demand continues to rise for lithium, we strive to help lithium producers overcome challenges by developing and optimizing the production process to reliably meet production targets. To learn more about how SUEZ can help with your lithium mining needs, visit SUEZWaterTechnologies.com/Applications/Lithium-Processing.