Internal coke formation on tubular steam cracking reactors of ethylene units has a major influence on the process' energy efficiency and economic viability. When coke is formed inside steam cracking coils, it results in a higher pressure drop, changing the operational run-length and product selectivity of the unit. Because of coke formation, the tube metal temperature (TMT) rises over time, eventually requiring the furnace to be taken offline for "de-coking", leading to lost production and increased energy consumption and maintenance costs.
Many efforts have been carried out in recent years to develop technologies to reduce coke formation. Veolia has developed a novel, patented catalytic coating, called YieldUp, which has a unique chemical structure capable of converting coke to carbon oxides on contact.
The innovative YieldUp coating was applied to the new furnace tubes to be installed at a 30 T/h European ethylene steam cracker, which was using different feedstock types (e.g., naphtha, LPG and butane), to determine its efficiency and durability. The coated tubes were used during a 36-month period to determine if it would reduce the de-coking frequency, which was previously done every 40 days with uncoated tubes.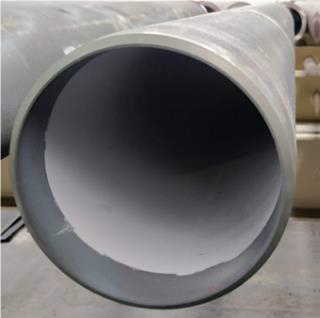 Figure 1: YieldUp coated furnace tube
YieldUp is a patented catalytic coating developed by our Research & Development Center.
The coating passivates the catalytically active sites of the reactor alloy, reducing accumulation of catalytic coke deposit. It drives conversion of the deposited coke into CO2 and hydrogen through gasification, by reacting with high-temperature steam.
The new coils installed at the European ethylene cracker were coated with a 25μm layer of YieldUp, which was then sintered on the internal coil surface. The coils were then assembled, welded and installed in the steam cracker.
While operating with the newly coated tubes, the furnace processed various feedstocks. This allowed to monitor coke deposit formation occurring under various operating conditions.
Result
The key performance indicator of the coating's effectiveness and performance consist of the tube metal temperature (TMT) profile during the run (Figure 2).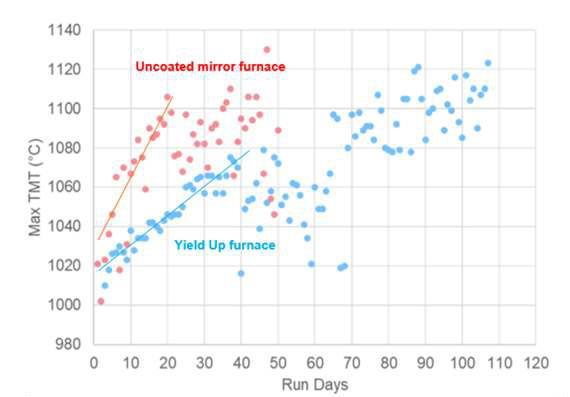 Figure 2: TMT monitoring of furnace with coated tubes
The initial TMT during restart, after decoking, was consistently lower by a range of 10-20°C (18-36°F). As expected, the TMT curve during the whole run was flatter than for an uncoated furnace, which resulted in an extension of the furnace's run-length until the maximum TMT of 1120°C (2250°F) was reached.
Proof of YieldUp's efficacy can be observed after each de-coke cycle as CO2 spikes, indicating gasification of catalytic coke and reduction of deposit formation in the tubes.
Metallurgical analyses were also conducted on the treated tubes after 9 months of operation and multiple de-coking cycles, confirming the presence of the coating, and thus, its durability after multiple runs.
During the 36 months of operation with the YieldUp coated tubes, the furnace's de-coking frequency was reduced in half, effectively doubling run-lengths from a baseline of less than 40 days to an average of almost 80 days (Figure 3).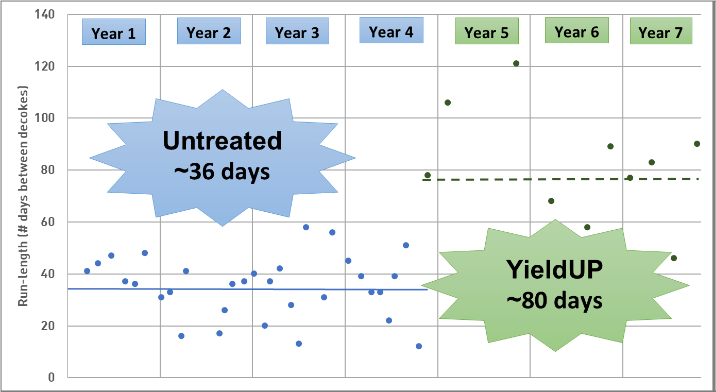 Figure 3: Run-length between de-coking of European furnace
The fuel savings associated with increased heat transfer efficiency and reduction of de-coking frequency were estimated to ~3%, saving approximately 500,000€ per year and eliminating the emission of ~3000 T/yr of CO2. The reduction in de-coke frequency also provides more uptime, increasing plant productivity by an estimated 3%. It is also expected to extend the coil life-expectancy due to less creep and carburization, representing significant operational gains.