Our History
Our history is defined by expertise and innovation. With the acquisition of SUEZ - Water Technologies & Solutions, Veolia carries on with that tradition, which focuses on research, development and our people.
1999
Glegg Water Conditioning 
becomes part of GE.
...provides us with a totally new product and service offering that addresses the needs of a US$12 billion global industry segment.

Robert Nardelli
President and CEO of GEPS
2002
BetzDearborn
becomes part of GE.
We are building a stronger GE Silicones business that will deliver better technologies and application development services to our global customers.

William A. Woodburn
President and CEO of GEPS
GE Speciality Materials
2003
Osmonics, Inc.
becomes part of GE.
Osmonics will play a prime role in the evolution and growth of GE's water and industrial offerings.

Robert Nardelli
president and CEO of GEPS
2005
Ionics
becomes part of GE.
The combination...will enable us to focus our resources on increasing access to safe drinking water and providing industrial customers with greater access to ultrapure water sources.

William A. Woodburn
president and CEO of GEPS
GE Speciality Materials
2006
ZENON Environmental
becomes part of GE.
ZENON technology expands GE's ability to offer a broader range of...products that address our most pressing environmental needs, such as water scarcity and declining water quality, while improving efficiency, and reducing operating costs.

Andrew Benedek
Environmental Chairman & CEO of Zenon
2009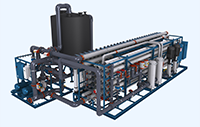 2009
GE/NUS Singapure
Technology Center opens.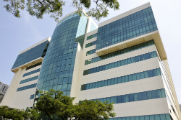 2009
New Water & Process Technology Center opens in Saudi Arabia.
becomes part of GE.
The new technology center incorporates a blending plant for water treatment chemicals and offers advanced water, water reuse, wastewater and process solutions to local and regional customers.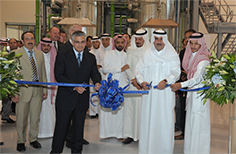 2011
Wuxi plant expansion
doubles capacity of water technology manufacturing in China.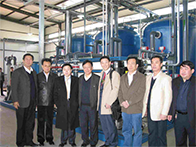 2012
The expanded Oroszlány Center of Excellence plant 
further extends GE's presence in Hungary and throughout Central and Eastern Europe.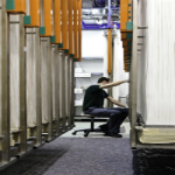 2014
Monsal Ltd.
becomes part of GE.
The acquisition of Monsal, with its advanced anaerobic digestion technology, will enable us to provide our customers with more energy-efficient options for water treatment solutions. Now our wastewater treatment solutions can be combined with new, advanced anaerobic digestion technologies to convert biosolids to renewable sources of energy for our customers.

Heiner Markhoff
President and CEO
Water & Process Technologies
2014
GE is named Water Company of the Year
by Global Water Intelligence.
2015
GE expanded ultrafiltration offerings with the acquisition of IMT solutions. 
Working at Veolia
Working at Veolia means promoting the future of resources on behalf of humanity, inventing your future career, opening up to the richness of cooperation, giving your career dynamic prospects and achieving both professional and personal fulfilment. Discover what we offer by working at Veolia.