Dairy Processing Industry Solutions
Optimized solutions to protect assets & meet environmental standards
Dairy producers consume large amounts of water for their daily cleaning and sanitizing requirements. Veolia provides the dairy industry with optimized solutions for their water, process and wastewater requirements that protect assets, address water scarcity and total cost of ownership, and meet environmental standards. 
Veolia has served the dairy industry for over 30 years and is a pioneer of membrane technology for sanitary applications. Our broad portfolio covers all key membrane processes implemented in dairies. Applications include: lactose and whey concentration, whey demineralization, lactose clarification, whey and milk protein concentration, cheese brine clarification and water recovery from UF, NF and RO permeates.
Overview
Separations and applications
Products & Services
Applications
Case Studies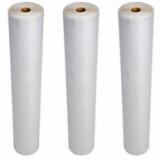 To better understand the impact of effective cleaning on membrane performance, Hydrite Chemical Company, a leading supplier of cleaning technology to the dairy industry, tested Veolia's Blister-Free membrane elements.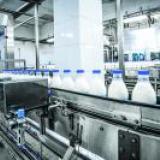 A dairy production facility in Ludhiana in northern India was looking to recover its condensate of whey (COW) water for reuse in its production processes. The total organic carbon (TOC) in the condensate water was very high, which posed a challenge.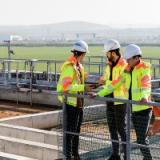 A dairy in Sri Lanka wanted to increase its wastewater treatment plant capacity to address the aerobic portion of its wastewater treatment plant. It also wanted to treat the membrane bioreactor (MBR) permeate to produce 20m3 /hr RO permeate.