Sievers InnovOx On-Line TOC Analyzer
Real-time continuous monitoring for process control and regulatory compliance
Sievers InnovOx On-Line Total Organic Carbon (TOC) Analyzers offer continuous organics monitoring and multi-stream capabilities. The multi-stream capability allows user to run up to five samples if processes do not require continuous monitoring. The Sievers InnovOx On-Line has a dynamic operating range of 50 ppb to 50,000 ppm. Its patented Supercritical Water Oxidation technique allows for superior TOC recovery, accuracy, and instrument robustness. 
Learn more about real-time monitoring with Sievers InnovOx On-Line
The analyzers are compliant with US EPA Method 415.1, US EPA Method 415.3, US EPA Method 9060A, CEN Method DIN EN 1484, ISO 8245, and ASTM D5173.
Features and Benefits
Specifications
Accessories
Case studies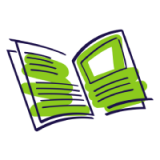 A production facility in the U.S. Midwest had a breakthrough of sugar into the main condensate collection point. Conductivity and pH were unable to detect this leak.
Learn more about the Sievers InnovOx SCWO technology