Build, Own, Operate (BOO) Services
Focus on your core business while Veolia runs your water plant
Build, Own, Operate (BOO) service contracts enable you to focus on your core operations while Veolia runs your water treatment system. Veolia guarantees water quality and quantity in the BOO service contracts for:
Industrial - primarily boiler feedwater and reuse systems
Small desalination - potable, desalination systems serving island municipalities or hotels/resorts
Joint venture - large industrial or desalination BOOs where Veolia has an equity stake
BOO/Water Outsourcing Features
Veolia's BOO agreements guarantee your water operation with little or no capital expenditure, reduced operational costs, and improved technical performance. Our BOO contracts include:
Dedicated and extensively trained field service representatives (FSRs) who provide:

Onsite operation and monitoring of equipment performance
Equipment installation assistance and start-up services
Repair services and troubleshooting problems

An extensive portfolio with the technical knowledge to provide the complete unique solution
Assurance of quality water guarantees – With the backing of the world's largest mobile fleet, Veolia responds when and where needed
Reduced cost of water – Veolia has the expertise to offer the greatest reliability with the lowest overall cost
Providing fresh water for 1.5 million people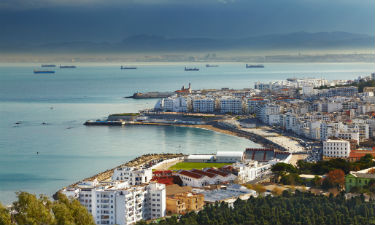 Completed in 2008, the Hamma Seawater Desalination Plant (SWDP) turns seawater into fresh water to help alleviate water scarcity issues and supply usable water to the 1.5. million residents of Algiers, Algeria. Veolia provided joint venture funding to build and operate this project and today holds a long-term contract to operate and maintain the plant, ensuring continuous access to water for the people of Algiers.
In 2016, the Hamma SWDP was honored with a 2016 OPIC Impact Award in the category of Critical Infrastructure