Procera Seawater Desalination Systems
Trust the experts and global leader in seawater desalination with a larger installed base than any other competitor.
Veolia offers many pre-configured and modular systems that offer different balances of capital and operating costs. The Procera brand covers many platforms used for desalination of seawater or other high salt concentration solutions. These systems have been used all over the world for decades, providing Veolia with insights to ensure the Procera systems are built to match their reputation for reliability. 
Differentiating among Veolia's Procera technology
Use this chart to help determine which Veolia system may best fit your needs.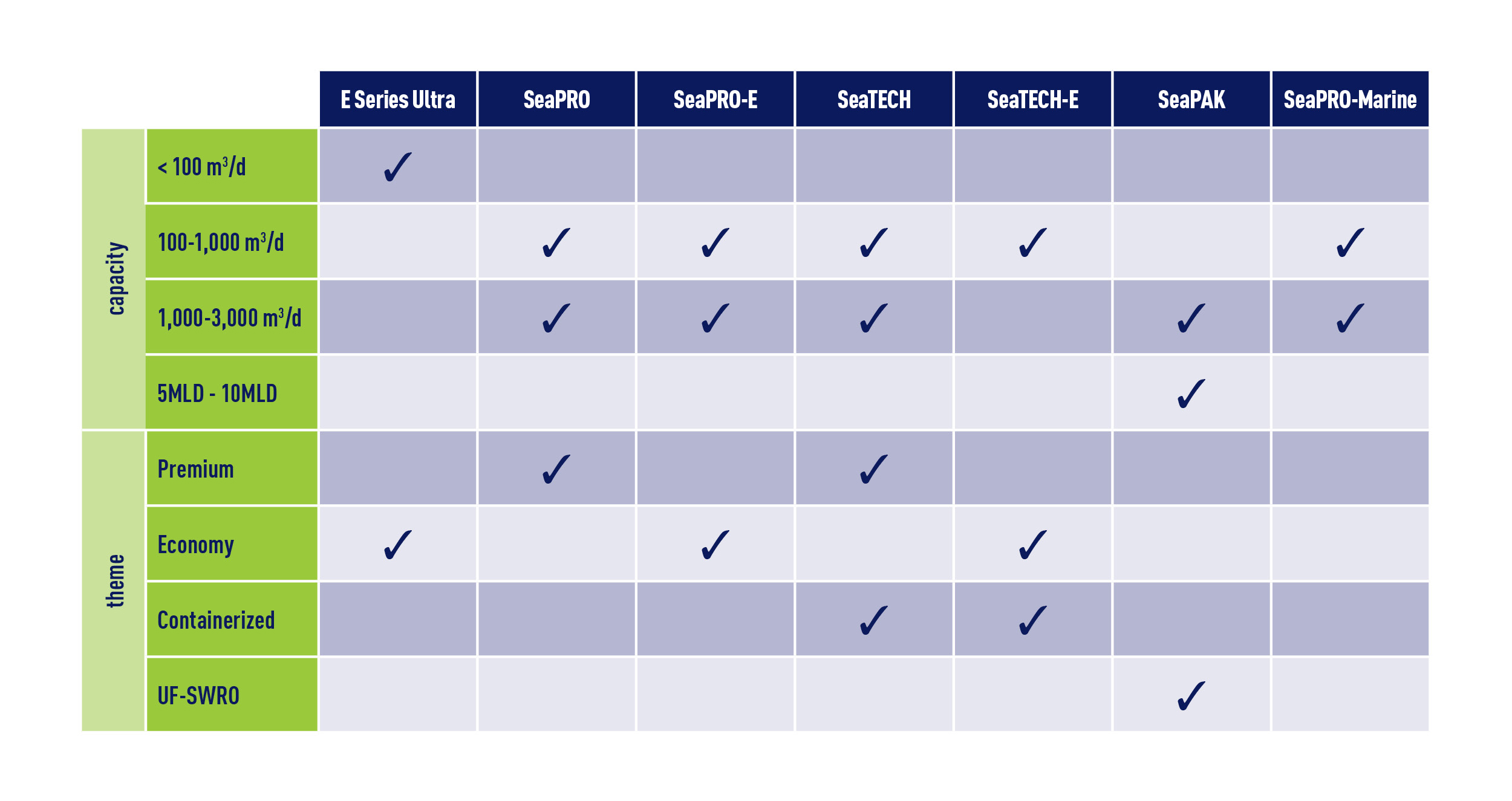 E-Series Ultra
With the E-Series Ultra, Veolia offers a compact, economical reverse osmosis skid designed for up to 5 gpm of permeate capacity.