ZeeWeed 1500 Ultrafiltration (UF) Membrane
High quality and innovative pressurized ultrafiltration hollow-fibre membranes
ZeeWeed 1500 is an outside-in feed, hollow-fiber, PVDF ultrafiltration membrane. ZeeWeed 1500 will consistently deliver the highest quality effluent water.
Customer's around the globe depend on the ZeeWeed 1500 for their drinking water treatment, tertiary filtration and, pre-treatment for brackish and seawater desalination. A versatile product, the ZeeWeed 1500 can be easily configured as a Veolia packaged plant for quick delivery and installation or, as a custom solution, engineered to specification.
ZeeWeed 1500 RMS takes this versatility to a new level. The Rackless Module System (RMS) is a simple, affordable and space-saving integrated header solution, ideal for all applications.
Overview
ZW1500
Rackless Module System
How It Works
Case studies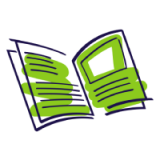 The Petronas PCML-2 plant is the largest methanol production facility in South East Asia.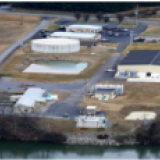 Knox Chapman Utility District (KCUD) is located adjacent to the City of Knoxville, TN, and covers an area of approximately 60 square miles.