EPA Action Drives Flurry of Coal Ash Storage Pond Cleanup Activity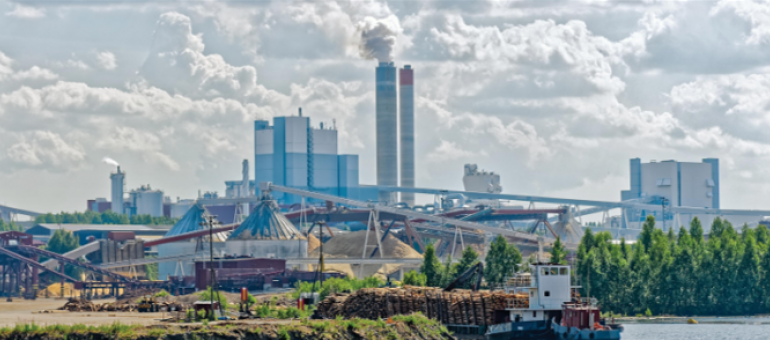 Last year, the U.S. Environmental Protection Agency (EPA) moved to reinstate more stringent wastewater effluent regulations for coal-burning power plants that were rolled back in recent years. The EPA's first significant enforcement of the 2015 wastewater effluent rule limiting coal ash came early this year when it denied requests for extensions on three coal ash facility closures in the Midwest.
Coal-fired power plants are taking this decision as a signal to address their ash ponds – and any associated groundwater pollution – by moving to close or remediate them.
The significance of the EPA ruling
Coal ash, also referred to as coal combustion residuals (CCRs), is primarily produced from burning coal in coal-fired power plants and contains byproducts that can contaminate groundwater if not treated and managed appropriately.
An analysis of coal ash groundwater monitoring reports performed by the Environmental Integrity Project found contaminants in groundwater surrounding 91% of coal-fired plants with unlined ash storage ponds. Approximately 500 coal storage ash ponds at aging or retired coal-fired power plants need to be addressed to meet the stricter wastewater effluent limitations.
While a few states, such as North Carolina and Virginia, enacted their coal ash management laws requiring reworking and, in some cases closing coal ash impoundments, coal-fired power plants in other regions were impacted. In 2015, the EPA enacted the first federal regulation targeting the design and use of coal ash impoundments to store coal. The rule requires plants to monitor groundwater, close leaking ash ponds, clean up contaminated groundwater, and disclose their results; however, the rule was not strictly enforced until recently.
The recent EPA ruling sets the stage for a high amount of focus and activity on remediating these storage ponds and monitoring and treating groundwater over the next five years. This wave of closures and ash pond work is a reset for the industry, as power plants build new storage ponds to meet changing regulations.
How to start the decontamination or closing process
Some coal-fired power plants have delayed addressing the closure of ash ponds, but with the recent EPA ruling signaling stricter enforcement of the 2015 rule, plants are moving to act now to ensure they comply.
First, according to the rule, a source of groundwater contamination must be eliminated or reduced to the maximum extent feasible. In the case of coal ash ponds deemed a source of groundwater contamination, the remedy in many cases is to close the pond to prevent further contamination. Then, existing materials sitting in the pond must be moved to a safe landfill or left in place with a proper cap installed on top. Other additional actions may be needed to mitigate further leaching of contaminants.
For plants still in operation, this process is complicated with the need to divert active coal ash streams from non-compliant storage ponds and find a new outlet for storage that meets current standards. This often means installing a system to treat the coal ash streams before discharging them to a properly designed storage pond with a liner. Active plants can also consider utilizing mobile treatment solutions as a temporary means for treating diverted ash streams while new solutions are built and installed.
Finally, plants can also consider converting their water-based sluicing technique to a dry ash system directly to the landfill, diverting the ash from onsite storage ponds and providing a more controllable process.
Getting solutions in place quickly is vital. With more coal-fired power plants shutting down, timelines will be further accelerated. Therefore, it will be essential to have flexible options, especially for sites with multiple storage ponds or changing water needs over time.
Veolia Water Technologies & Solutions (Veolia) has the expertise and solutions to treat coal ash streams, assist in closing ponds, remediate the surrounding contaminated groundwater, and more. Find out how Veolia can help by reading more about our CCR compliance services.