Water Industry Talent Shortage Increases Demand for Outsourced Solutions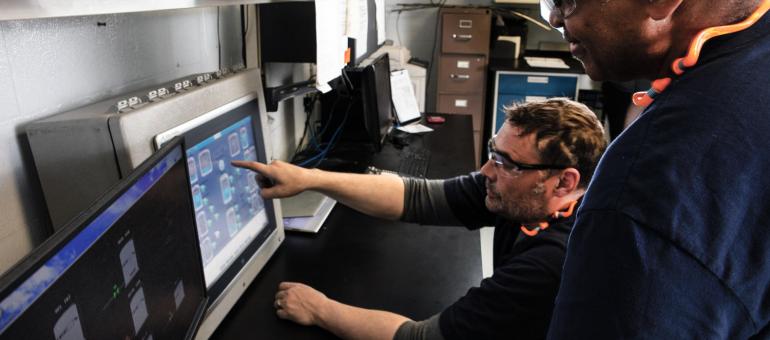 Around the world, water industry talent is aging, and the sector can't fill jobs fast enough.
In the U.S., the median age of water industry workers is 48 years old and 30-50 percent of them will be eligible to retire in the next decade. In fact, many countries anticipate water industry labor shortages. In New Zealand, it's up to 9,000 jobs. In the U.K., it's 27,000 jobs.
If they aren't already, water and wastewater plants should be considering how bringing in help to streamline certain aspects of operations and improve operational efficiency.
Jumpstart needed expertise with guaranteed performance
Specialized water expertise is already something facilities struggle to maintain. With many industry experts retiring and talent shortages expected, this issue will likely be exacerbated.
As organizations who manage their water operations in-house are faced with dwindling specialized expertise and resources, they may be forced to hire 'generalists' who will need added guidance to effectively navigate the complexities of water and wastewater treatment.
In these instances, organizations should consider enlisting solutions providers with specialized expertise in water and wastewater treatment to provide supplemental support and guidance to in-house staff.
Veolia' OnBoard* service provides organizations with guaranteed water quality and quantity for their water and wastewater plants while not directly operating them. This allows customers to own their operation and maintenance activities, while enhancing such activities with Veolia expert guidance. For example, Veolia's OnBoard services improves processes to reduce/optimize power and chemical consumption, increase resource recovery and extend equipment life, while complying with Environmental Health & Safety requirements.
OnBoard's expert guidance services are delivered through an assigned project manager for the duration of the term. The project manager ensures process and KPI guarantees are met, and any concerns are addressed. The project manager also coordinates the services included with OnBoard such as: On-site services, InSight* monitoring, Process analyst services, and 24/7 technical support.
Navigating the shift to long-term operation outsourcing
Some facilities experiencing talent and expertise challenges may choose to outsource water operations to a service provider for an extended period of time. In these agreements, the service provider can provide many different agreements for a wide range of capabilities and technologies to supply make-up/process water, ultrapure water or treat effluent/wastewater. Typically, the service provider will serve as an extension of the onsite plant teams. Adopting this model can also help maximize the water or wastewater plants' reliability, while also minimizing overall operating costs.
RWEn Power, one of Europe's oldest coal-fired power plants, had a water treatment plant that was nearing the end of its serviceable life so they needed a flexible solution that could improve efficiency while helping to reduce their emissions by reducing the power consumption to run the water plant. RWEn Power turned to Veolia to build, own, and operate the water treatment plant equipment, resulting in long-term reliability, predictable economics, and an optimized water treatment system.
As part of the water treatment solution, Veolia installed a new brackish water reverse osmosis (BWRO) system with energy recovery devices. The BWRO system reduced the water plant's energy consumption by 50% which accounts for a reduction of CO2 by 850 tons per annum. The efficient operation of the water plant also allowed the Tilbury plant to increase power output meeting the needs of 80% of England's Essex County. Through the Veolia operations outsourcing agreement, RWEn Power has realized savings totaling more than $300,000 over five years.
Looking to the future of water and wastewater treatment
Without a sufficient workforce, industry will be challenged to maintain operational and quality standards of their water and wastewater plants. A services solution provider like Veolia, can provide a variety of water and wastewater treatment agreements through supplemental support like Veolia's OnBoard service or a flexible operational outsourcing contract like the one implemented at RWEn Power. These services agreements improve water/wastewater plant performance, reduce costs, and allow the customer to focus on their core capabilities. To learn more about how Veolia can support your plant, visit our Water & Wastewater Service Programs page.
*Trademark of Veolia; may be registered in one or more countries.