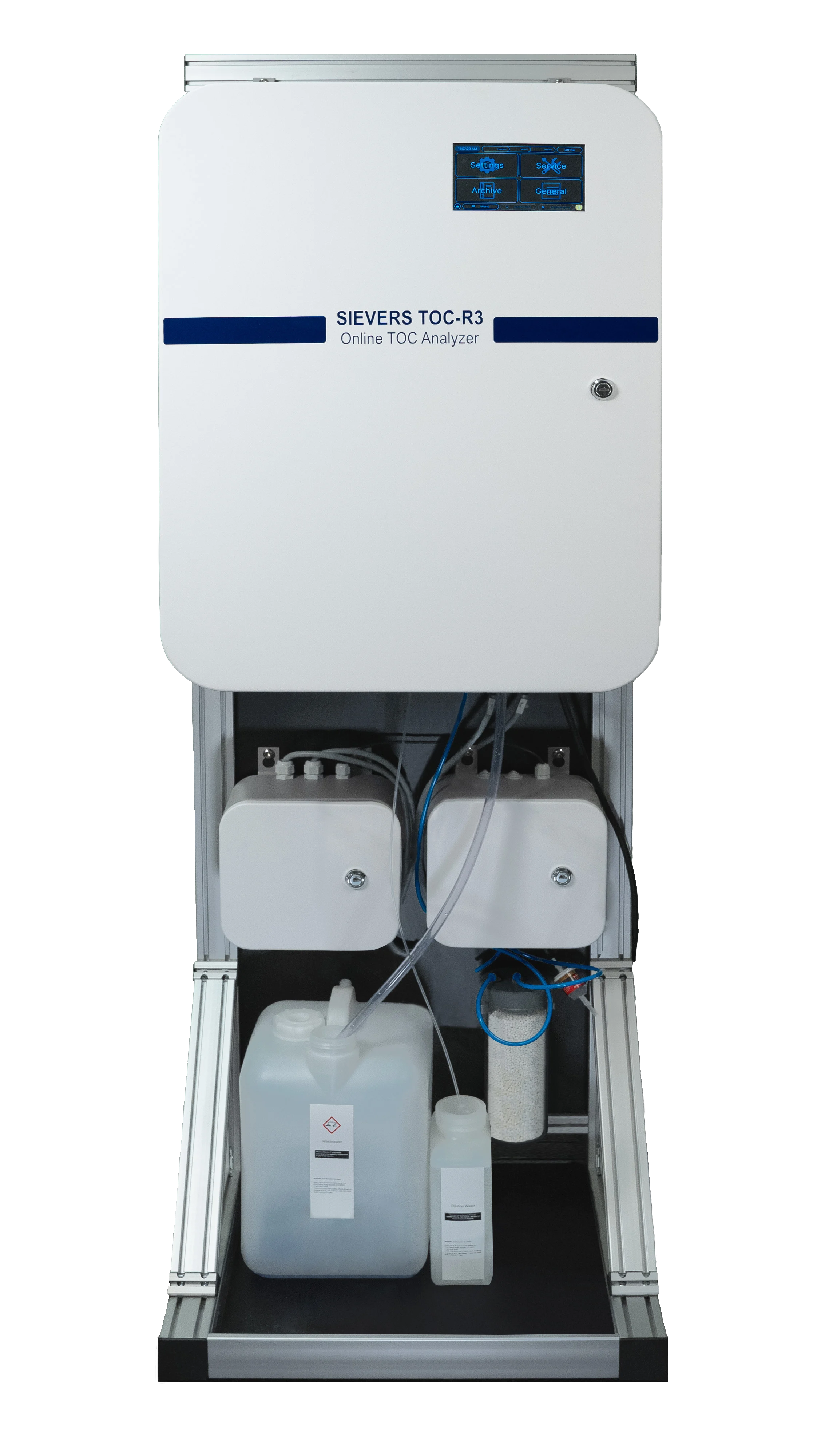 TREVOSE, Pa.—Water Technologies, The Sievers TOC-R3 Online Total Organic Carbon (TOC) and Total Nitrogen (TN) Analyzer provides robustness,  reliability,  and  responsiveness  to  solve  critical  industrial  and environmental water challenges.
Veolia  Water  Technologies  &  Solutions  announced  the  launch  of  its  robust,  reliable,  and  responsive  online  TOC analyzer, Sievers  TOC-R3,  the  latest  installment  in  the  line  of Sievers  analyzers  and  instruments.  The  monitoring solution deploys high temperature, non-catalytic combustion technology paired with low maintenance and high uptime to  enable  industrial  manufacturers  to  make  profitable  process  decisions  and  avoid  shutdowns,  maintenance  costs, product loss, and environmental discharge penalties.
Industrial and utility water monitoring allows organizations to efficiently manufacture chemicals, petrochemicals, food, beverage, and consumer products. Water must meet purity requirements from the source through treatment in addition to  discharge  or  reclaim  requirements.  Monitoring  total  organic  carbon  ensures  water  quality  and  processes  are  in control and equipment is protected so that production runs smoothly, and regulations are met.
The Sievers TOC-R3 enables industrial facilities to rapidly detect leaks, protect equipment assets, control treatment, and meet discharge and compliance requirements. The instrument makes process monitoring simple even in complex environments due to its low-maintenance requirements, minimal use of consumables, and modular design. In addition to traditional monitoring of Total Carbon (TC), Non-purgeable Organic Carbon (NPOC), Total Inorganic Carbon (TIC), and  Total  Organic  Carbon  (TOC),  the  Sievers  TOC-R3  offers  simple  and  inexpensive  monitoring  of  Total  Bound Nitrogen(TNb) and is unique in its ability to directly measure Purgeable/Volatile Organic Carbon (POC/VOC). It offers simple  method  flexibility  to  meet  each  application  need,  automated  dilution  and  rinsing  capabilities  to  handle  even harsh  samples  with  minimal  maintenance,  complete  combustion  for  confidence  in  data  no  matter  how  the  sample matrix changes, and advanced data management and intuitive software for a straightforward user experience.
"The TOC-R3 is revolutionizing process monitoring," said Amanda Tyndall, Senior Product Manager at Veolia Water Technologies & Solutions. "This product addresses a real market need for easy and low maintenance process monitoring  and  completes  our  suite  of  industrial  organic  monitoring  solutions  that  streamline  operations  and maintenance to solve critical water challenges for industries across the board."
The TOC-R3 offers high instrument uptime through its innovative industrial design and predictive maintenance so that users can focus on optimization and decision-making with the most trustworthy data available. It leverages 1,200°C non-catalytic combustion oxidation.
Learn more about Veolia's Sievers TOC Analyzers.