Offering Water Sustainability Careers: How Our Talent Reflects, Strengthens Our Passion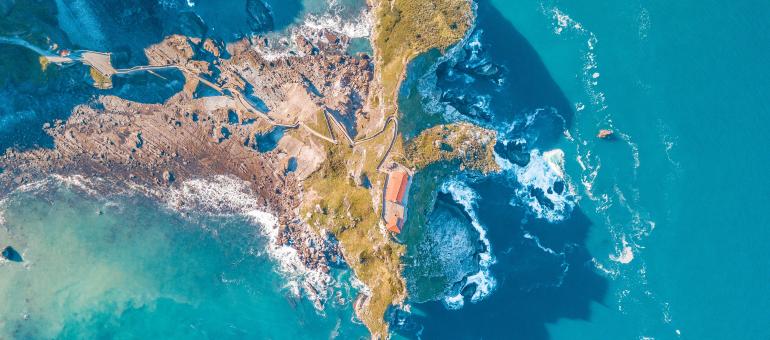 Today is Earth Day, and it's a reminder of our impact on the environment every other day of the year. At Veolia Water Technologies & Solutions (Veolia), we pride ourselves on our commitment to sustainability in every aspect of our work, which directly and positively impacts the environment.
More than ever, sustainability is driving the decisions of consumers and business leaders around the world. The impacts of climate change and increasing pressure from stakeholders, regulators, and society have led companies to prioritize environmental, social, and governance and create value through green approaches.
One of the areas where value can be achieved is through the workforce. Sustainability is driving employee decision-making and engagement. A recent PwC survey found that 84% of employees are more likely to work for a company that champions for the environment. According to a global survey of professionals earlier this year, companies with a sound sustainability plan are also more likely to retain employees. What's more, employees increasingly desire to personally make an impact, with 56% saying they want to upskill in sustainability to positively contribute to the environment, society, and the future of humanity.
At Veolia, our teams are performing crucial work that is helping improve our environment and create a more sustainable water future. One of our impactful strategies is to utilize socially responsible chemistries to reduce and eliminate the need for harsh or numerous chemicals and minimize other environmental impacts.
One example is our development of Engineered Carboxylate Oxide Film ( E.C.O.Film), an innovative corrosion inhibitor used to eliminate phosphates from industrial cooling systems. These systems are essential to just about every major industrial plant. Unfortunately, these industrial cooling systems have traditionally used significant amounts of water and phosphate-based corrosion inhibitors that, when discharged into waterways, contributed to algae blooms that are harmful to living beings. Our development of E.C.O.Film has paved the way for reducing water use in heavy industry and toxic algae bloom in the environment.
Veolia is also on the front line of the circular economy. For example, when the City of Morro Bay, California, was building a new wastewater treatment facility to create a more sustainable water future for its residents, it needed a cost-effective solution to develop a robust wastewater treatment process for indirect potable reuse. Morro Bay chose Veolia' LEAPmbr* Membrane Bioreactor (MBR) technology because it produces exceptional water quality, ensures reliability and value, and fits within a small footprint. The MBR effluent will be further treated using reverse osmosis membranes and an advanced oxidation process before being injected into an aquifer. The new facility will treat one million gallons of wastewater per day.
Across all our product lines, we utilize a framework with a multigenerational product plan to ensure we build off learnings of previous iterations. This gives our employees endless opportunities to make the environmental impact they seek through sustainable water careers at Veolia.
Earth Day is every day at Veolia. If you are interested in making an impact on the environment, Veolia is always on the lookout for new talent. Check out our careers page to see our latest sustainable water job opportunities.